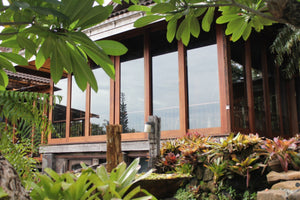 A WOODEN WONDERLAND
Tahanan Bistro is a casual fine dining restaurant located on the hills of Antipolo, overlooking an expansive garden, forestry, and a view of Laguna de Bay. The house was built from 100% reclaimed wood, salvaged from old houses and bridges from around the Philippines.
ABOUT US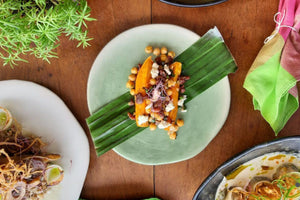 A CULINARY JOURNEY
Our chefs have curated five-course set meals featuring dishes that combine elements of different culinary cuisines to offer innovations of traditional Filipino dishes. The food hinges from the produce and flavours found from various regions of the Philippine Islands.
OUR MENU
A UNIQUE EXPERIENCE
Step foot into our oasis and feel the warmth of the hardwood floors under your bare feet. Take in the surrounding lush greenery as you feast on our curated dishes. Discover the gardens and artist's gallery as you walk around our wonderland of little treasures.
LEARN MORE